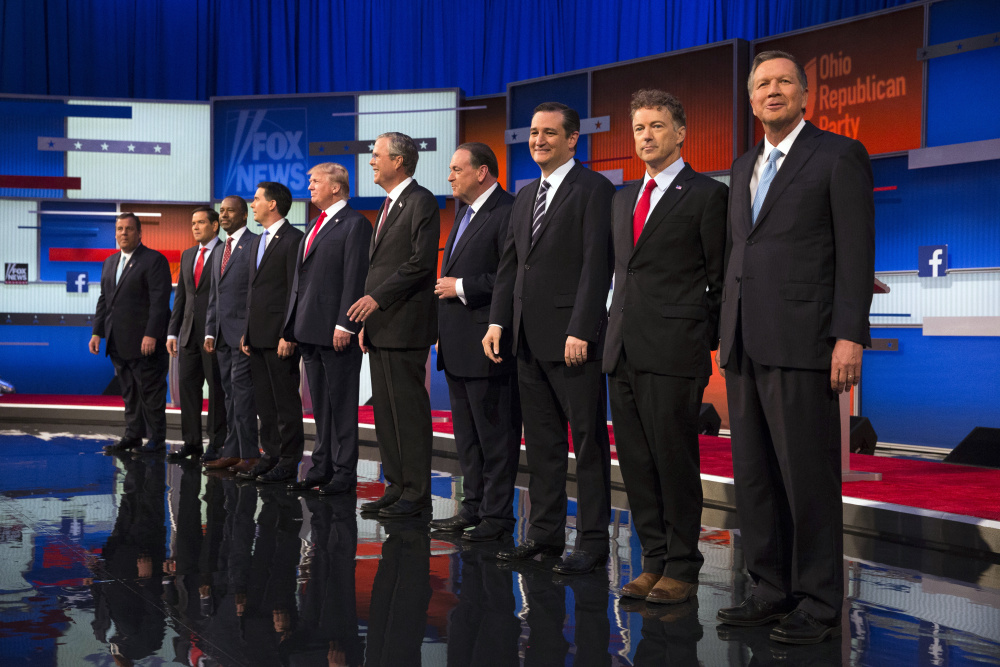 The American political landscape
Both the United States as a nation and its citizens are way more to the right politically than Norwegians. They place far more value on the freedom and opportunities of the individual, and less on collective security and solidarity with those who don't succeed.
Broadly speaking, although the Democratic party resembles our Conservative Party Høyre in many ways, the Republican Party is far to the right of any party in Norway. Political views that are completely mainstream in Norway, like supporting a nationalized healthcare system, are considered crazy in the US. Vice versa: the death penalty, which has few supporters in Norway, has the support of both parties, and most Americans.
Here is an attempt at a «map» of issues and policies, and where they belong on a left-right axis. Note that, for some confusing reason, the colors are switched in American politics. The color of the Republicans is red, and that of the Democrats is blue.
Also note that, because you have only two parties that matter, each party contains a lot of different points of view, from the centre all the way to the extreme on both sides. The different presidential candidates have quite different views and policies even if they are from the same party. That means that it is possible to influence each politician, and this is one of the explanations for the problem of money in American politics.
The extreme points of view are placed near the edges of the diagram.
The most left-wing people are called «liberals» or «progressives». The most right-wing people are called «the Tea Party», «very conservative» or «libertarian».
Click to enlarge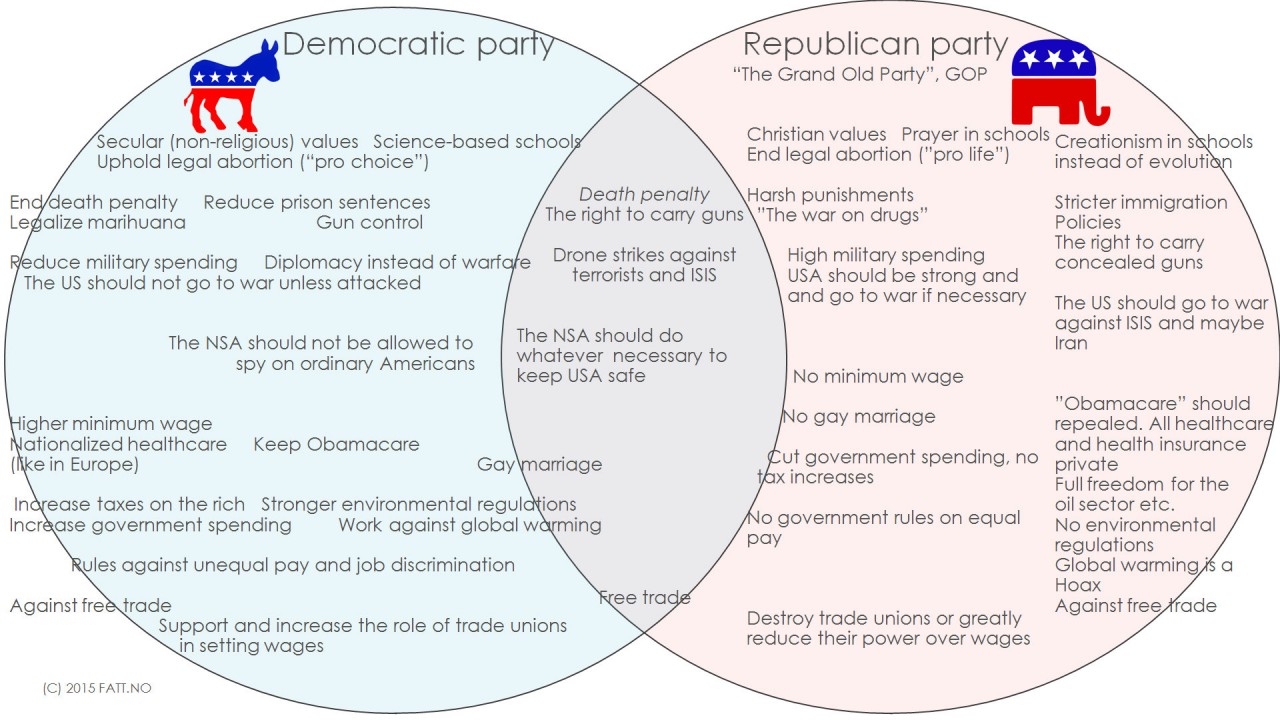 Here is a funny sketch about Republicans and Democrats as a divorced couple, with a daughter  – America: